UConn Football's recruiting class now ranked 74th in the country
The UConn football program's hot streak on the recruiting trail continued today, as the Huskies landed their 11th verbal commitment in the class of 2021. To put this admirable feat in perspective, the Huskies didn't hit 11 commits during the 2020 recruiting period until September 21st, 2019.
With UConn's latest addition of Mick Bell, the Huskies have now jumped up to the number 74th overall class in the entire country for the 2021 recruiting cycle.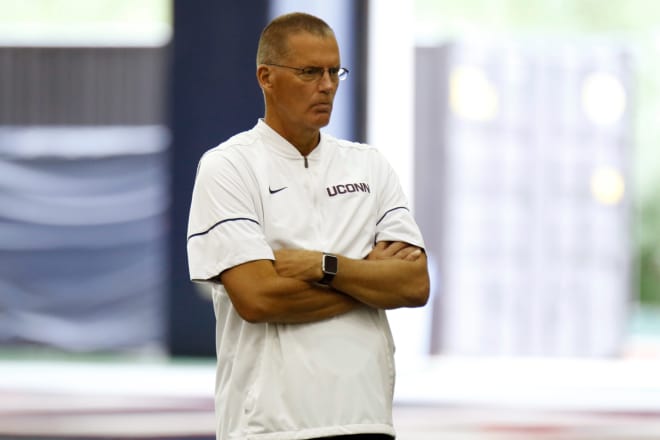 This is a rather remarkable feat for head coach Randy Edsall and staff, as this is the Huskies' highest-ranked recruiting class since Edsall's return in 2017. This class also has the potential to be the first UConn football recruiting class to finish in the 60s since the 2013 class when the Huskies ranked 64th in the country.
This year's Huskies recruiting class is led by all-purpose back / wide receiver Aaron Turner, and the duo of Florida athletes in Christopher Johnson and Langston Hardy, all of which are ranked as three-star recruits.
Check out Storrs Central premium for daily recruiting updates and more!
--------------------------------------------------------------
• Subscribe to our YouTube Channel