Smart says it's up to Woerner to be as good as he wants to be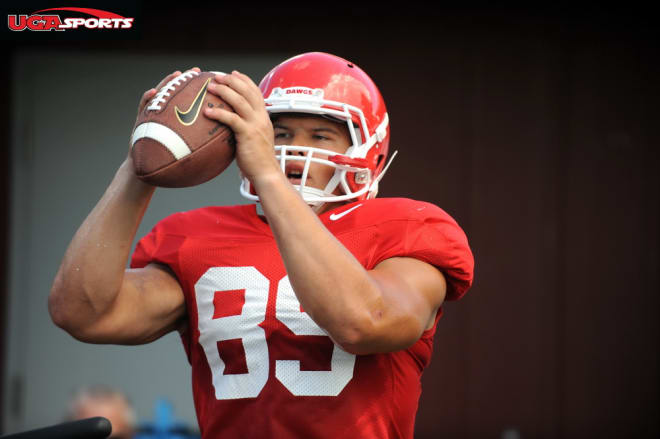 Kirby Smart will tell you that there's not a single person that doesn't face some sort of challenge when it comes to becoming the very best football player he can be.
From Nick Chubb, right on down to the third-string kicker, there's always going to be something for someone to improve.
Take sophomore tight end Charlie Woerner, for example.
Last fall was definitely a learning process for the former Rabun County standout, who comes into his sophomore campaign still ripe with potential but needing to further his game in order to put that talent to better use on the field.
"Charlie's biggest challenge is really Charlie," Smart said. "He needs to look in the mirror and say, 'Hey, how good do I really want to be?'"
For the record, Smart believes Woerner can still be pretty darn good.
Although it was classmate Isaac Nauta who put together a freshman season that resulted in post-season recognition, Smart believes Woerner – 6-foot-5 and 251 pounds – definitely has what it takes to make a mark of his own.
"Charlie has an exceptional skill set in that he can run fast, he can come in and out of breaks and he's a pretty good blocker," said Smart, adding that once Woerner develops some confidence, there's no telling what he might be able to do.
Woerner played in 12 of Georgia's 13 games, including two starts, but caught only five passes for 50 yards.
Obviously, the potential is there for much more.
"Right now, it's growth for him, development, having confidence to play in space and be able to block really big people inside," Smart said. "Those are all things that we try to put him at in situations every day at practice. But he's a kid who works too, man. He comes to work every day and he'll fight you tooth and nail."