Rivals250 QB commits to UGA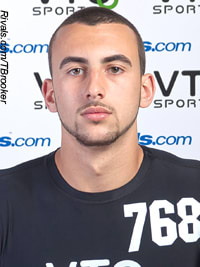 Follow Us
Until last Saturday, it appeared that the Georgia coaching staff was content to not sign a quarterback in the 2014 class.
But as is always the case in recruiting, things change.
"He (Park) committed to Coach (Mark) Richt about 45 minutes ago," Stratford Head Coach Ray Stackley told UGASports in a telephone interview on Friday. "He is committed to Georgia."
Park became the fifth prospect to commit to UGA in the last six days, and the third Rivals250 prospect to join the current class in the last four days.
Park was unavailable for comment as he is on vacation at the beach, but his father, Adam, believes that Georgia is an excellent place for his son to play college football.
"We loved it at Georgia. We loved the first time we went last year," Adam Park said. "It just didn't seem like Georgia was as interested as other schools for awhile. Then they started to recruit him harder and harder, and once he got the offer, I think we knew where he wanted to go."
According to Stackley, his star quarterback is now done with the process.
"He (Park) has cancelled all his visits and camps," Stackley said. "He is done with recruiting now."
Park's father agrees. "He will stick with his commitment," he said. "He has seen guys commit and flip and stuff and he has always thought that is kind of ridiculous. The recruiting thing is over for him."
In his junior season, the four-star prospect threw for 2481 yards and 24 touchdowns while rushing for 595 yards and five scores and led the Knights to a 10-3 record.