Quarterback dismissed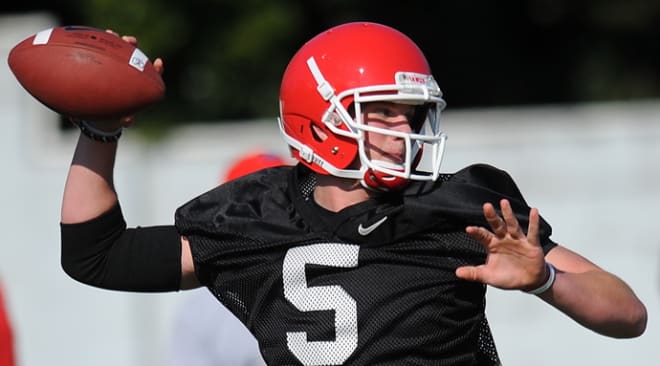 Zach Mettenberger's brief career with the Georgia Bulldogs has come to an end.
Sunday, head coach Mark Richt released a statement saying he has dismissed the redshirt fresman from the football team due to a violation of team rules.
A graduate of Oconee County High School in Watkinsville, Ga., Mettenberger had been issued a minimum one-game suspension by Richt following his alcohol-related arrest in Remerton back on March 7.
This is the second player dismissed from the team in the past month as Richt also released outside linebacker Montez Robinson on th third of April.
This action from Richt is due to new details that have emerged from Mettenberger's arrest in Remerton during spring break when he was charged with five misdemeanors counts, including underage possession of alcohol and disorderly conduct. The alcohol related offense earned him an immediate one game suspension per Athletic Association policy and Richt hinted that there may be more to come as the investigation unfolded.
According to sources close to the situation, the details of that night were recently brought to the attention of the coaches and the nature of those details resulted in the quarterback's dismissal from the team.