New Bulldog DL coach not afraid to get down and dirty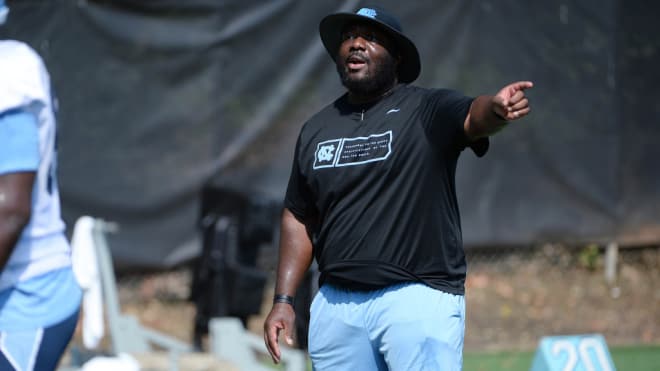 So, what are the Bulldogs getting in new defensive line coach Tray Scott?
According to TarheelIllustrated publisher Andrew Jones – who covered the newest Georgia assistant the past two years at North Carolina – its someone who's not afraid to get down and dirty with his players.
"I've spent a lot of time watching him and the kids love him. He's really hands-on, he's involved and he gets as sweaty as the kids are," Jones said. "He looks like a player. He gets down in there, he does drills with them and he shows them stuff. He'll get down in a four-point stance and he'll hit the dummy like he's competing for a starting job."
Scott, who comes to Georgia from Ole Miss where he had just been hired by Hugh Freeze, helped improve the run defense for the Tar Heels, who switched over from a 4-2-5 prior to last year.
"He wasn't dealt a great hand to work with because they were transitioning from a 4-2-5 to a 4-3 base and their 4-2-5 was really small," Jones said. "But they did improve a lot. Their run defense, as much maligned as it has been, has really made a lot of progress. I know that Nazair Jones (former UNC defensive lineman who is leaving early for the NFL Draft) spoke very highly about Coach Scott, teaching him to play lower and more aggressive. And I would say that's where they probably made their most strides-- that, and handling their gap responsibilities better."