Johnson talks redshirt, including reasons for the decision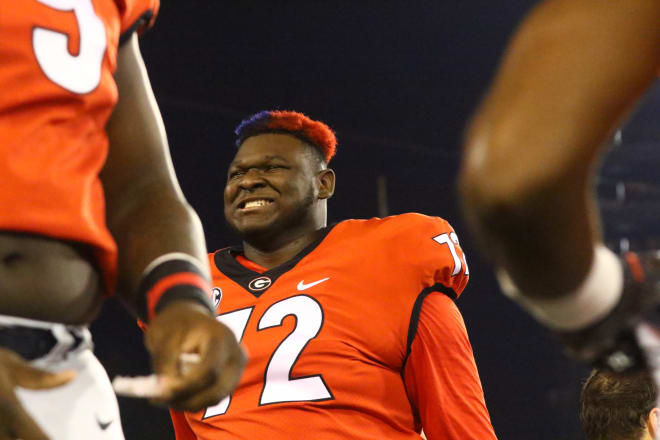 Netori Johnson will be the first to tell you he wasn't counting on redshirting his freshman year with the Bulldogs.
The former Cedar Grove star thought he would come in and have an opportunity for early playing time on Georgia's offensive line. It just wasn't to be.
During a recent interview, Johnson explained the reasons why.
"I have diabetes," Johnson said. "But with Mr. Ron's (UGA Director of Sports Medicine Ron Courson) help, it's like I don't have it, basically. He takes care of me and I take care of myself. It's not a setback."
Johnson said the illness likely played a role in the decision, although it wasn't the only one.
"It could have because I wasn't healthy when I first came it," Johnson said. "It could have had a play in it, but my weight was perfect. My sugar was a little higher, but otherwise, I was good."
The good news for Johnson, his career is full steam ahead.
Not only did the redshirt year allow the 6-foot-4, 325-pound native of Ellenwood, Ga., to get in better shape, but it enabled him to put himself in a better position to compete for playing time this spring.
"What made my redshirt was developing. I'm just here to develop right now in this process," Johnson said. "I've got a lot of great guys in front of me, so I'm taking the process real slow; I'm coming along, most definitely will try to play next year or my junior year."
A former four-star competitor and member of the East squad that took part in the Army All-American Game, Johnson said the opportunity to redshirt taught him something else, too.
"It humbled me down. Knowing that they are giving me time to improve on my game and become a better player, it doesn't bother me at all," Johnson said. "They (coaches) just told me to trust the process, their plan right now, and that's what I'm going to do."