Georgia lands four-star guard Jaykwon Walton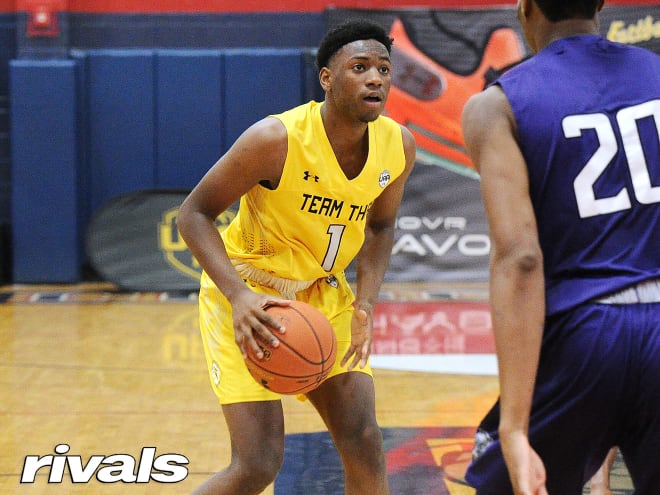 After backing away from his commitment to Mississippi State last week, Jaykwon Walton has decided on another SEC program, this time choosing Georgia as his future college stop. One of the more versatile backcourt prospects in the 2019 class, Walton becomes the first member of Tom Crean's initial class in Athens.
Walton discussed his feelings for Georgia earlier this summer with UGASports.com. "It's a nice program," he said. "They have nice coaches, great facilities and they have a nice team."
The four-star prospect is a versatile guard that can do a litany of things in the backcourt. Georgia beat out such others as Mississippi State, Memphis, Louisville and Auburn for his pledge, giving the Bulldogs a talented member of the Rivals150 to build with and the type of ballplayer that Crean has had success with dating back to his prior stops at Indiana and Marquette.
On the Under Armour circuit this summer, Walton was a more than efficient producer across the board. Running with the Team Thad program, the same outfit that Crean was able to successfully recruit OG Anunoby from dating back his time at Indiana, Walton shined. He posted per-game averages of 15.2 points (59 FG percent) and 4.5 rebounds, all while providing defense at a variety of positions on the floor.
Walton becomes the first member of Georgia's 2019 recruiting class. The Bulldogs remain involved with Rivals150 guards David Johnson, Kyle Sturdivant, Brenden Tucker, Chase Hunter and Donovan Williams this fall, as Jaylin Williams, Luke Anderson, Kobe Brown and Gerald Drumgoole remain on their board in filling its frontcourt needs.