Cause for concern? Here are the problems for Georgia's 2018 recruiting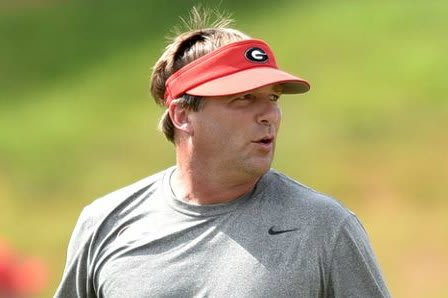 Unless you've been totally detached from Georgia recruiting since National Signing Day, you've probably noticed more that a few threads popping up on a daily basis regarding the somewhat glaring lack of success the Bulldogs have managed to this point in the Class of 2018.
The commit list sports only two names, linebacker Donovan Georges and kicker Jake Camarda. Reports suggest that the Bulldogs could lose Georges at any time, as the nearby Miami Hurricanes are surging for his services, and that would put Georgia down to a single 2018 pledge.
After a strong recruiting class in 2017, to what can we attribute the slow start? Today, we took a look at some of the factors that may be leading to the struggles thus far.

Depth
Depth isn't an issue at every position, but, in key areas, I do think it's a bit of a hindrance for Bulldogs' efforts in 2018.

Consider that the Bulldogs brought in five players on the offensive line, including a junior college player (D'Marcus Hayes) and a five-star tackle (Isaiah Wilson) who they expect to compete for playing time very early. Meanwhile, the opportunity seems wide open for the likes of Cedar Grove duo of Netori Johnson and Justin Shaffer to challenge for the still to be settled guard spots, and Andrew Thomas has the technique that could put him into the conversation.
Additionally, the linebacker ranks were bolstered by additions, such as Jaden Hunter, Nate McBride, Monty Rice, Walter Grant, and Robert Beal, most who have the ability to play both in or outside in the corps. The same is true at wide receiver, as Jeremiah Holloman, Trey Blount, and Mark Webb can play multiple roles.
Then there are the defensive backs, of whom Georgia added seven potential contributors.
Meanwhile, quarterback and defensive line, two areas of need, have an interesting situation.
Two five-stars, Jacob Eason and Jake Fromm, are duking it out for starting reps, and the eldest, Eason, will only be in his sophomore year by the time this season rolls around. That means it's likely the position is under control for the next three seasons at minimum. Trying to recruit behind that is difficult, as playing time matters to recruits as much if not more than any practice facility or coach. That's especially true of quarterbacks. The Bulldogs have a number of offers out at the position, but there are few options who seem Athens bound at this moment.
Defensive line, on the other hand, only added two players, Malik Herring and Devonte Wyatt. Ahead of that group, however, players such as Tyler Clark, Julian Rochester, Michail Carter, David Marshall and Chauncey Manac hope to make an impact in their sophomore seasons.
Thus there are few spots where 2018 freshmen can step in and make an immediate impact, and as mentioned, playing time is a selling tool unlike almost any other.
A lack of need-based players in state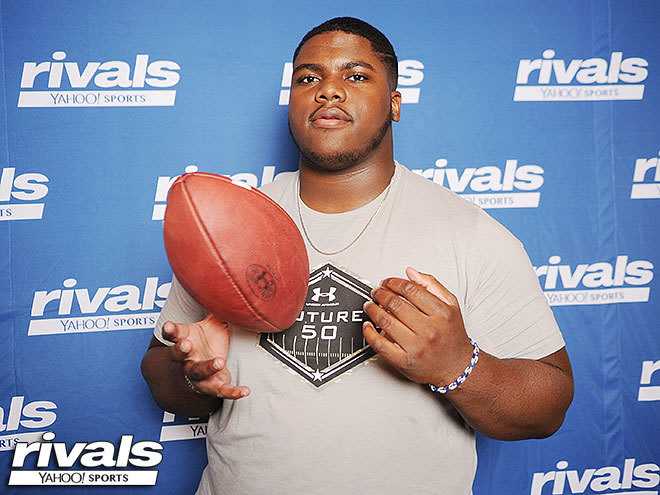 There's certainly going to be conjecture about this point, and I understand that. The 2018 crop in Georgia is not devoid of talent by any means, but to say it's as strong as 2016 or 2017 would untrue as well.

Of the Rivals.com top eighty-five recruits in the Peach State, not a single one can be counted among the commitment list. That's not all on Georgia, however.
Highly ranked quarterbacks, such as Trevor Lawrence, Emory Jones, and Justin Fields, spurned the Bulldogs early in favor of traditional powerhouse programs or more favorable depth charts. That's unfortunate, but the trade-off would be the loss of Eason or Fromm in the mix, which I don't believe most fans would want.
Georgia's most likely in-state commits as of now, Jamaree Salyer, Deontrey Hill, Kyler McMichael, and Chris Smith, don't fill a key need for the Bulldogs in the way that a player like Brenton Cox would have.
That's a tough situation because defensive linemen are lacking in-state already. South Gwinnett's Robert Cooper, the top defensive tackle in Georgia, was an early pledge to the Florida State Seminoles and deemed them a dream school early . Similarly, his teammate Justin Mascoll decided Clemson was his landing spot early on in the process, and the Bulldogs had even backed off a bit in his recruitment when that news came down.
A prospect like Darnell Jeffries could help address those problems, but the Newton-based star is a project and has Clemson and South Carolina breathing down his neck in a big way.
The Bulldogs have to keep their home state players close, but, even if they do so, there's a need to fill the ranks with out-of-state options who can address the holes they have.
Too many irons in the fire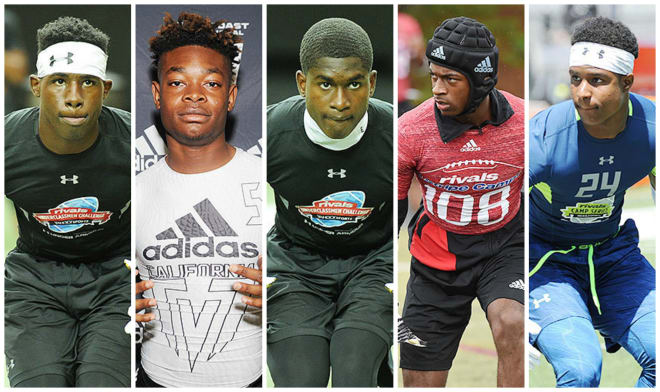 If you missed our series on the number of offers the Bulldogs have put out to both offensive and defensive players, I encourage you to check it out.

Should you care to skip the links, the gist is that Georgia coaches have already put out more offers in 2018 than they did in either the 2016 or 2017 class.
Will Georgia be able to adequately show each prospect the time and effort required to secure their commitment?
Say what you will about recruiting in this day and age, but players make it clear that attention and relationships matter.
The Max Wray situation could be an indicator. While I don't think Wray decommitted based on lack of attention, the fact that the staff continued to offer and recruit other tackles after telling the four-star prospect he was their guy would likely raise an eyebrow for most anyone.
Have coaches simply overextended themselves early on in 2018? We'll see when the names are signed in February, but there's evidence to suggest that may be the case.
Proven winning
Perhaps the biggest problem hamstringing Georgia this year is the perception (or lack thereof) that permeates the program at the moment.

Essentially, I think it boils down to the fact that the Bulldogs took no tangible steps forward last year in terms of the win column or even overall team performance. There was no noticeable change from Mark Richt's last season to Kirby Smart's first.
Georgia is Georgia is Georgia, especially in the mind of some of recruits at the moment. The "new look" Smart-led Bulldogs seemed much like every Georgia team recruits have watched while growing up. That's not something this staff can afford, as they were brought to in to change that.
Additionally, there's no one on the staff, save Kirby Smart and Mel Tucker, who have championship experience. As has been pointed out ad nauseum, many people attribute that success to the work of Nick Saban alone, especially as the Crimson Tide found themselves playing for the title again after Smart's departure.
That's why 2018 is such a key for the program to reshape those notions and establish an identity that these coaches can win.