Bulldog track athlete injured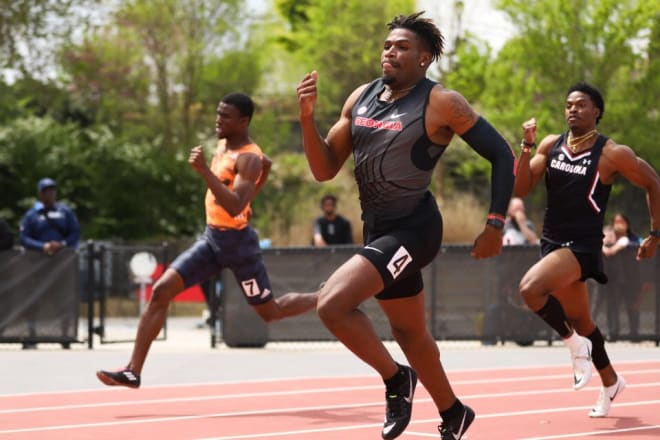 University of Georgia track athlete Elija Godwin was injured when he accidentally fell into a javelin during practice Tuesday afternoon.
Fortunately, the news is good.
After being taken to Piedmont Athens Regional Hospital where he underwent surgery, Godwin's mother Ginger Luby, told 11Alive Sports that her son suffered a collapsed lung, but his injuries are not life threatening.
A full recovery is expected according to UGA Director of Sports Medicine Ron Courson.
"We would like to express appreciation for all those who acted so quickly and efficiently in coming to the aid of Elija," said Courson. "Special thanks to our sports medicine staff, UGA Police Department, Athens-Clarke County Fire-Rescue, National EMS, and Piedmont Athens Regional Medical Center."
According to UGA Police, officers were called to the Spec Towns Track shortly after 3 p.m. Tuesday where Godwin was found to have suffered the wound in the middle of his back, just below his left shoulder blade.
Witnesses stated that Godwin was doing a backward running drill, when he ran into the javelin with the rear part of the javelin penetrating his back while the front metal end was driven into the ground. Godwin immediately went down to the ground in a pool of blood.
Georgia coach Donald Babbitt stated that he was 30 yards away when he saw a group of people kneeling over Godwin, and that the athlete had blood coming out of his mouth.
National EMS and the ACC Fire Department arrived on the scene within two minutes. Fire fighter had to cut the javelin with a battery-powered angle grinder before Godwin could be transported to the Piedmont Athens Regional Hospital with the rear of the javelin still inside him.