Andrews becomes Dawgs fourth commit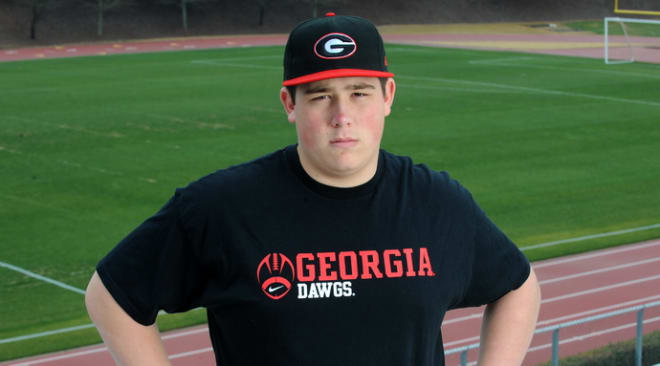 Just four days after being offered a scholarship by the Bulldogs, Andrews told UGASports he had become Georgia's fourth verbal commitment.
"I've always wanted to be a Georgia Bulldog," Andrews said. "I didn't know at first if they were going to offer, so when it came I knew right away this was where I wanted to go. I've been there so many times; it's like a second home."
Andrew said he's glad to get the process out of the way.
"Extremely. Now, I'll be able to go into my senior year, enjoy myself and not have to worry where I'm going to play," he said. "I can just focus on having a great senior year.
"Watts and I have developed a special relationship over this process and have become great friends," Andrews said. "We first met at the U.S. Army Combine, stayed in the same hotel and hung out together a lot. We drive up for basketball. We're just good friends."
A three-star performer when he signed with the Bulldogs three years ago, Jones found quick favor with Georgia coaches for his tough, gritty style, one which eventually earned him the starting center job his freshman year.
Andrews doesn't mind the comparison at all.
"I've heard where some people consider me and Ben the same type player, with him being an older version," Andrews said during a telephone interview Friday with UGASports. "To be compared to Ben Jones is pretty good. He's made a big name for himself and I'd love to do the same thing."
Andrews said that he and the Bulldog junior are actually good friends.
"I've asked him for advice before. He's always been there at all the summer camps, and I remember my sophomore year he'd be there helping me, correcting me on some little stuff here and there," Andrews said. "He's crazy, but he's a good guy. I'd like to think I can play like that."
Now they will be teammates.
"It was a special moment," Andrews said. "Coach Searels has been recruiting me from Day One. We've got a special relationship. He's been over a couple of times and when I called last night he said 'David, how would you like to play in the SEC for Georgia?' I was just stunned. I was not expecting that (the offer) at all. I was very surreal."
Last Wednesday, Andrews received an offer from Michigan and another from Duke on Friday.
Andrews admitted he's followed the Bulldogs all his life. He describes his grandfather as a huge Georgia fan.
"Georgia is a team I grew up watching and followed all my life," Andrews said. "But during this (recruiting) process, it started opening my eyes to a lot of other schools."
The feeling is obviously mutual, at least as far as Georgia, Duke and Michigan are concerned.
"Everybody wants the big left tackle to protect the blind side," Andrews said. "But everybody needs a center on the offensive line, too."