2024 Tight End Jaden Reddell commits to Georgia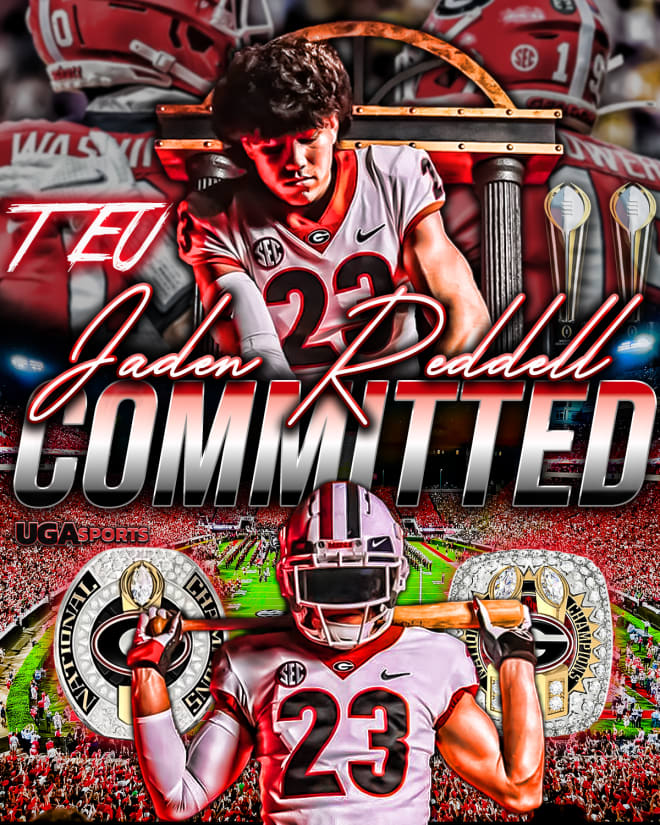 Jaden Reddell has committed to the University of Georgia.
Reddell is a Class of 2024 tight end from Peculiar, Missouri. The four-star prospect was offered by Todd Hartley back in December. From that point, Hartley and Reddell began to build a rapport through conversations that occurred at least once per week. Reddell visited Georgia the weekend of March 18.
Reddell is the second tight end commitment for Georgia in the Class of 2024. Fort Lauderdale, Florida, native Colton Heinrich committed to Georgia on May 22. Both Reddell and Heinrich were in Athens this past weekend on visits.
The commitments of this dynamic duo of tight ends comes just over a month after the decommitment of Landen Thomas from Georgia. After Thomas backed off his pledge to the Dawgs, Hartley's pursuit of Reddell increased in intensity.
Reddell is 6-foot-4 and now closer to 230 pounds. He's a fluid route runner and is dangerous after the catch. Reddell had been on a few visits alongside another high-profile and recent Georgia commit, Dylan Raiola. Reddell and the No. 1 overall prospect and Class of 2024 quarterback visited Georgia and Nebraska at the same time in March.
The Missouri native has blistered the 7-on-7 circuit as of late and is showing off tremendous athleticism in doing so. Reddell had 49 receptions for 1002 yards and 12 touchdowns during his junior season in the fall of 2022.
Georgia's newest commit is commitment number 16 in the Class of 2024. The addition of Reddell helps bolster Georgia's No. 1 spot in the team rankings for 2024. The Dawgs are eyeing another No. 1 class under Kirby Smart with a lot of targets yet to make decisions.