Georgia AD confirms Texas talks; updates Clemson conversations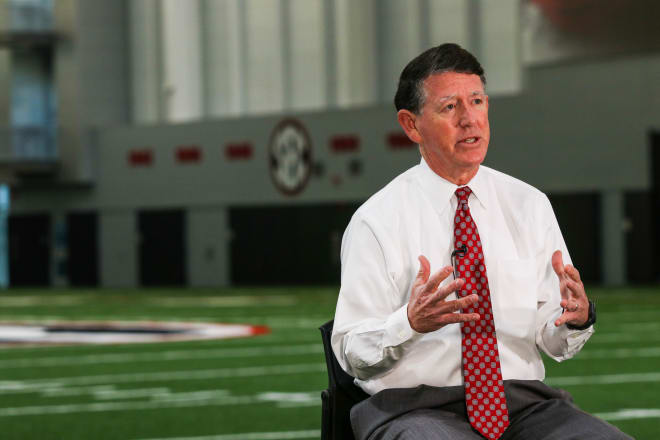 Georgia will play Oregon in Atlanta at Mercedes Benz Stadium to kick off the 2022 season. But that wasn't the only scheduling news Bulldog athletic director Greg McGarity was able to confirm Tuesday afternoon.
In a telephone interview, McGarity confirmed a Saturday report by UGASports that Georgia is indeed in talks with the University of Texas for a home-and-home series with the Longhorns.
"There's word out there about Texas. We would love to play a home and home with Texas, and we've had conversations with a multitude of other schools of trying to put together home and home games in the future—maybe even past 2026," McGarity said. "That's a constant discussion that Josh [UGA Director of Football Operations Josh Lee] has with schools that I think would not only excite our team but our fans in traveling and having teams of that stature between the hedges."
In a follow up conversation, McGarity confirmed the initial negotiations with Texas were underway. He also updated where things stand with Clemson.
Earlier this month, Clemson athletic director Dan Radakovich said that his university was indeed having talks with Bulldogs. Although a deal has not yet been struck, McGarity said the two institutions continue to speak, and it's hoped an agreement will be reached soon.
"We're in talks with Clemson, and I know Josh is communicating with his counterpart. It's just a matter of trying to match up years and home games, away games, or neutral games," McGarity said. "It's a continuing conversation with Clemson but I feel confident we will have a game or games with them in the future, and hopefully we'll have something announced in the near future."
Exactly when remains unclear.
Georgia is set to travel to Pasadena in 2025 to play UCLA before the Bruins make the return trip to Athens in 2026.
One option could be in 2023 and 2024, two years Georgia does not currently have non-conference games (with the exception of Georgia Tech) scheduled against Power 5 schools.
"That might make sense there," McGarity said.
Other top-teir programs are also in the mix for futures series with the Bulldogs.
Although McGarity would not reveal names, he confirmed that Georgia is talking to a multitude of other high-profile programs for home-and-home series for 2028 and beyond.
"Josh is coordinating that, but I would say those institutions have a very high visibility and are very visible in the college landscape," he said. "I don't want to say iconic programs, but programs that excite people on historical levels of success at the highest level. Those are the Notre Dames, the UCLAs, Oregon of late, Clemson, and there are other others. I think you try every avenue with every school that fits that model."
McGarity said scheduling games against non-conference Power 5 schools is good for everyone involved.
"Absolutely. It's really a win-win for everyone, and we have a head coach that wants to do it," McGarity said. "I wish it was easier to do, putting these games together. But here are so many aspects that enter into an agreement: the possible dates, the year, and they've got to fit your schedule properly in whatever year you're talking about.
"If you've got a certain year you need a home game, it's probably not going to work out that year. There's a lot of dynamics that come into play that make it a win-win for schools."
McGarity said the 2022 opener set for Sept. 3 in Atlanta against Oregon fits that bill as well. The Bulldogs host Notre Dame next fall and open the season against Virginia in Atlanta in 2020.
"I think it fits Kirby [Smart]'s scheduling philosophy where he wants to play a Power 5 opponent at the beginning of the year," McGarity said. "I think he's very passionate about that so this allows us to fall in line with Kirby's desire, and we feel like games of this stature get people excited about the start."