Coach for Ahkil Crumpton offers details on talented return man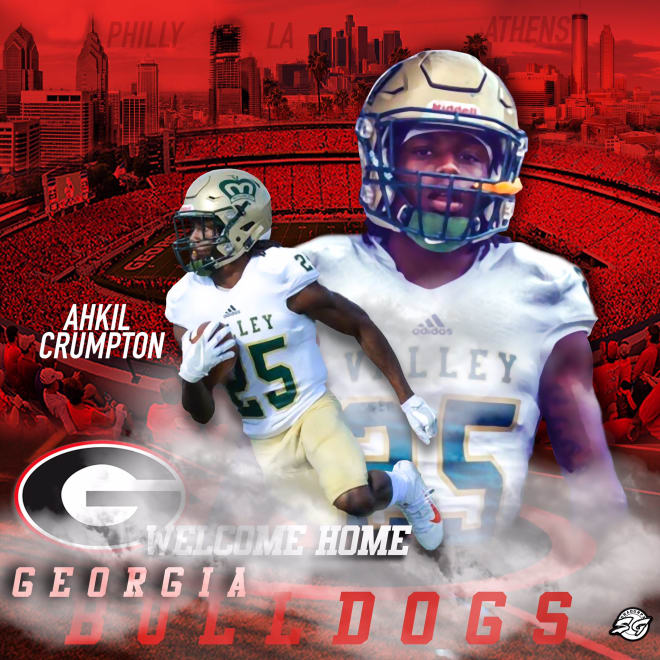 It appears Georgia may have found its replacement for Isaiah McKenzie in the form of Los Angeles Valley Community College return standout Ahkil Crumpton, who Tuesday announced on Twitter that he's joining the Bulldog football program.
According to Matt White, Crumpton's coach at LAVCC, that is correct.
"I believe they're just going short for short with Isaiah McKenzie and maybe there was somebody who didn't make grades, something like that. I don't know the full gamut of every deal but it worked out there was a spot available for him there," White said in a telephone interview with UGASports.com.
White added that Crumpton is scheduled to join the Bulldog program in the coming days and will play for team this fall.
Despite Crumpton's small stature at 5-foot-9 and 175 pounds, his stats last fall were certainly impressive.
The rising junior led the California Community College Athletic Association in both kickoff returns and punt returns. He returned 16 kickoffs for 690 yards (a 43.13 yards per return average) and scored three touchdowns. Crumpton also returned 10 punts for 314 yards and three scores. One of his punt returns went for 95 yards.
"He was the No. 1 kickoff returner in the entire country, that's NAIA all the way up to Division I in average yard per return," White said. "The kid's pretty special. We've clocked him in at a 4.39 in the 40-yard dash with a 4.41 on his second attempt. He's a hard-working dude."
Los Angeles Valley finished 11-0 last year in the Pacific Division of the CCCAA.
According to White, Crumpton – who hails from Philadelphia - also held offers from a handful of other schools, including Temple and Syracuse.
"He's a great kid. He has almost 15,000 views on his HUDL, and basically had no offers," White said. "There were several FBS coaches who said, 'If you ever show me another 5-9 kid, I won't come back and recruit your guys.' Then he pulled offers from Utah State, Georgia called about him, and yeah, one thing led to another."

White followed those comments with a message to UGASports via Twitter.
"Again, I was speaking for myself, not the UGA staff," he said. "Crumpton just posted the grade in his class, so there quite a few ways this plays out. We'll have more for you at the end of the week"

Additionally, Los Angeles Valley recruiting coordinator CJ Clayborne says he expects this to be a blueshirt situation for Georgia, which will allow Crumpton to compete in the upcoming 2017 season with his scholarship counting towards the 2018 class.