Rivals100 tackle Tate Ratledge ready to be a Bulldog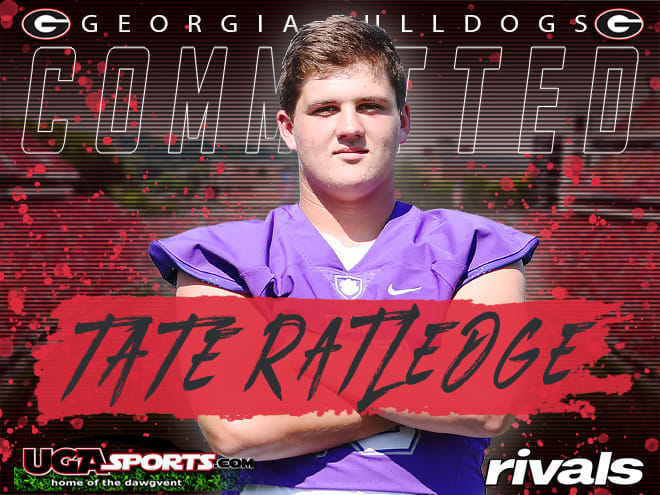 ROME, Georgia - Sam Pittman struck again on Monday, as Rivals100 offensive lineman Tate Ratledge of Rome's Darlington School announced he'd be staying in-state and committing to the Georgia Bulldogs.
While last month's G-Day visit may have been the deciding factor, a visit Ratledge took just before that was what clearly struck a chord.
"I sat down with Coach [Sam] Pittman for a long time. We talked about everything. I sat down with Coach [Kirby] Smart for about an hour," Ratledge said after that trip in March. "I watched practice and watched how Pittman coaches. I like how they practice really fast. Coach Pittman is intense; I like that. The offensive line looks really good."
Georgia reassured the nation's No. 30 overall player of his standing on the board during that trip, as well.
"They said If they could get one tackle in this class, it would be me; that I'm a major priority for them," Ratledge said. "It is starting to get to where, when we talk, it is not even about football. We talk about what is going on and how he can help me with stuff. He is kind of taking like a mentor role, even when I'm not on campus. So that is big."
The Classic City also sold Ratledge.
"I like Athens, I do like it a lot. I have a lot of friends down there, so I'm probably going to take a lot of visits that are not football-related," he said in March.
In the end, the 6-foot-5, 300-pound lineman found what he was looking for.
"To me, it's where would I be happy without football for four years. If I get hurt or something, am I going to hate it there if I'm not playing football? That's really it," Ratledge said.