2017 Player Projection: Jonathan Ledbetter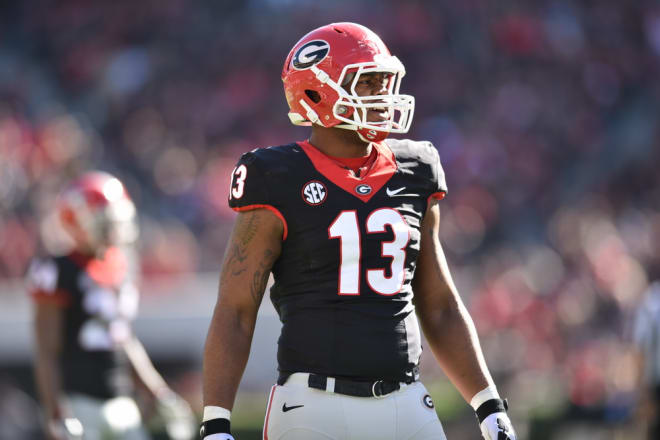 Jonathan Ledbetter's name was certainly in the news for reasons other than football over the past year, but fortunately for him, his troubles now appear to be in the past.
That's not only great news for the junior defensive end, but also for the Bulldogs.
Trenton Thompson may get most of the media and fan attention when it comes to Georgia's defensive line, but Ledbetter is a difference maker for the Bulldogs. .
BIO
SIZE: 6-4, 283 pounds
CLASS/ELIGIBILITY: Junior
HOMETOWN: Tucker, Georgia
HIGH SCHOOL: Tucker High
*******
PREP RANKINGS
RIVALS: Four-star by Rivals
*******
2016 RECAP
Ledbetter had to sit out the first six games of the 2016 season following his arrest last summer for a DUI charge, but once back, the former Tucker standout rebounded in impressive fashion. Not only did Ledbetter get straightened out on a personal level, but he made the most of what time he did get on the field.
Ledbetter ultimately started four of Georgia's final seven games, making 24 tackles. He also recorded a sack against Auburn (see below) and totaled 2.5 tackles for losses.
Ledbetter registered five quarterback pressures as he improved with each successive game, offering a taste of what could be on the horizon come fall.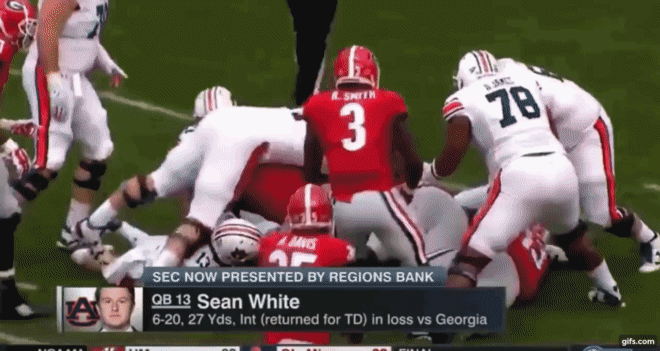 2017 EXPECTATIONS
Georgia will play as many as nine defensive linemen this season, but look for Ledbetter to be on the field more than anyone not named Thompson.
Head coach Kirby Smart has talked about Ledbetter's "quick twitch" before, and with improved strength and technique, he certainly could be a three-down player.
Don't be surprised if that happens.
You'll also hear Smart talk a lot about getting a better push from the defensive line this fall, and Ledbetter figures to be an integral part of those plans.
But perhaps the most impressive aspect of Ledbetter is the way he handled last year's off-the-field issue, admitting his mistake and becoming a better young man for it.
Even if Ledbetter doesn't record a single tackle, knowing his life has apparently been turned around is certainly something to celebrate.
A GOOD SEASON FOR LEDBETTER WILL BE…
…If he can use the momentum he built the final seven games of last year and become that three-down performer that many predict he can be.
Final numbers are difficult to predict for defensive linemen, but the guess here is that Ledbetter will put together a solid season and, combined with Thompson, give the Bulldogs two of the better defensive ends in the league. Shoring up Georgia's awful red zone defense and improving its 37th-ranked run defense would not only count as a success for Ledbetter, but both are mandatory if the Bulldogs want to win the SEC East.
Ledbetter will tell you that he needs to get stronger, but he'll be addressing that this summer.