2017 Player Projection: Javon Wims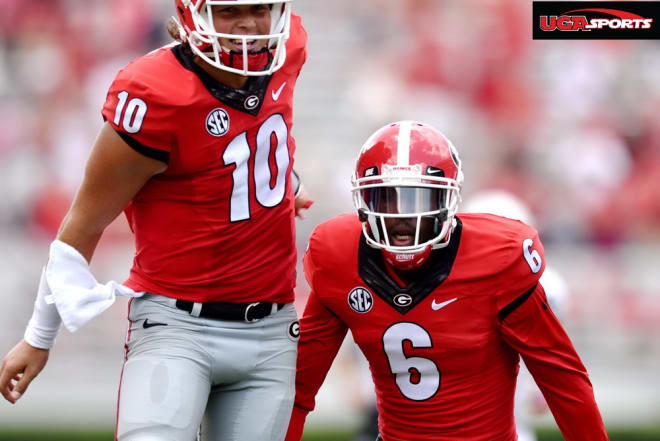 Wide receiver Javon Wims certainly showed some positive signs during his first year in a Georgia uniform, catching 17 passes for 190 yards.
But was that just the beginning?
Offensive coordinator Jim Chaney certainly hopes so.
After a slow start, Wims started to find his way and figures to be an inviting target for Jacob Eason this fall.
BIO
SIZE: 6-4, 215 pounds
CLASS/ELIGIBILITY: Senior
HOMETOWN: Miami, Florida
HIGH SCHOOL/COLLEGE: Ed White High School/Hinds CC
*******
PREP RANKINGS
RIVALS: Four-star by Rivals
*******
2016 RECAP
Wims – who made his debut against Nicholls - got off to a slow start learning Georgia's offensive system, but once he became more comfortable with the plays, Wims developed into an integral part of the Bulldogs' passing attack.
Of his 17 receptions, five came in Georgia's 27-24 win at Kentucky , including one catch that went for 51 yards (see below).
However, it wasn't until Georgia's victory over TCU in the Liberty Bowl that Wims found the end zone for his one and only score last year. But it was a perfect way to cap what was overall a successful 2016 campaign.
All total, Wims played in 12 of Georgia's 13 games, making three starts, including the Liberty Bowl.
2017 EXPECTATIONS
Wims may not lead Georgia in receiving yards this year, but assuming Eason makes the sort of improvements we expect to see, there's no reason Wims' numbers can't be markedly better this fall.
Eason already seems to have developed a rhythm with Wims as evidenced by what we saw in the G-Day game, when the two hooked up four times for 96 yards. To hear Wims talk about that after the game, there's plenty more in store. We will see.
At 6-foot-4, Wims has drawn physical comparisons to former Bulldog Marlon Brown, and while that may not be totally fair to the current Bulldog, it's easy to see why. Wims has the physical presence to not only be a reliable target in traffic, but a key blocker on the perimeter. Watch his nasty hit from the Nichols game.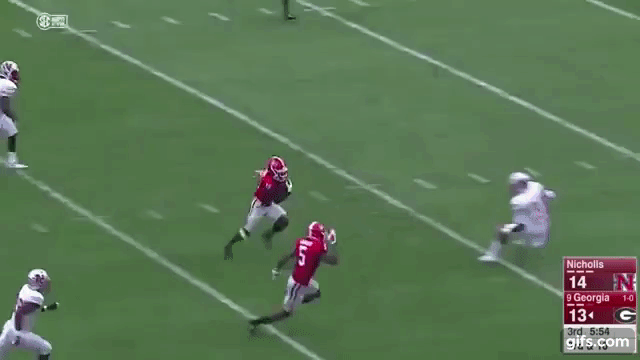 Wims will tell you there are still a number of areas in his game he needs to improve, like getting off the ball. He too is still learning the offense under Chaney. Assuming Wims continues to put in the effort he has since the end of last year, there's no reason to think he can't play an even bigger role.
Wims has always been eager to learn, and despite having been in the program for just over year, figures to be among one of his position's better leaders. With the departure of Isaiah McKenzie and Reggie Davis, the receiving corps could use this.
A GOOD SEASON FOR WIMS WILL BE ...
…if he can carry over the momentum he enjoyed at the end of last year.
The Miami native grew in many ways his first year in the red and black, but will need to stay on track and prove that the chemistry he appears to have developed with Eason is for real.
If so, there's no reason that Wims can't approach 30 catches in his final year and possibly a key red zone target for Eason.