UGASports Staff Media Pick Em Results
The site staff at UGASports has gotten together with others from the Rivals.com network and members of the Athens area media for our own weekly pick 'em.
Each week, we will select 10 college football games, one of which will be the
Georgia game, and select who we thing will win the contest.
A few notes on the results....
Last week's leader, Marc Weiszer of the Athens Banner-Herald who
was the only person to go 10-0 in week one, is now tied with Rivals.com SEC
Editor Andrew Joyner for first place with recoreds of 18-2.
Rivals Radio personality Chris Childers bounced back after a weak
performance in his first 10 picks with a 9-1 record to jump into a three-way
tie with Rivals.com Front Page Editor John Gworek, ESPN College Sports
writer Mark Schlabach, and UGASports.com Recruiting Analyst Chad Simmons at
17-3.
Dawgvent Representative BayouDawg and Rivals Radio producer Braden Gall
are in third place at 15-5, followed by Columbus Ledger writer David
Ching and UGASports.com Publisher Steve Patterson at 14-6, with
UGASports.com staff writer Kelly Quinlan and Dawgvent Moderator Brian Sugrue
bringing up the rear with records of 13-7.
Games that everyone got right: Georgia over South Carolina, Kentucky
over Texas State, and Oregon over Fresno State.
Fools [don't pick] Gold: Steve Patterson and Braden Gall picked white
over gold and lost when Penn State fell to Notre Dame.
One hit wonders: Mark Schlabach was the only person to pick Boston
College over Clemson, but that is because he is smarter than the rest of us.
Brian Sugrue was the only to pick Minnesota over Cal; bad choice.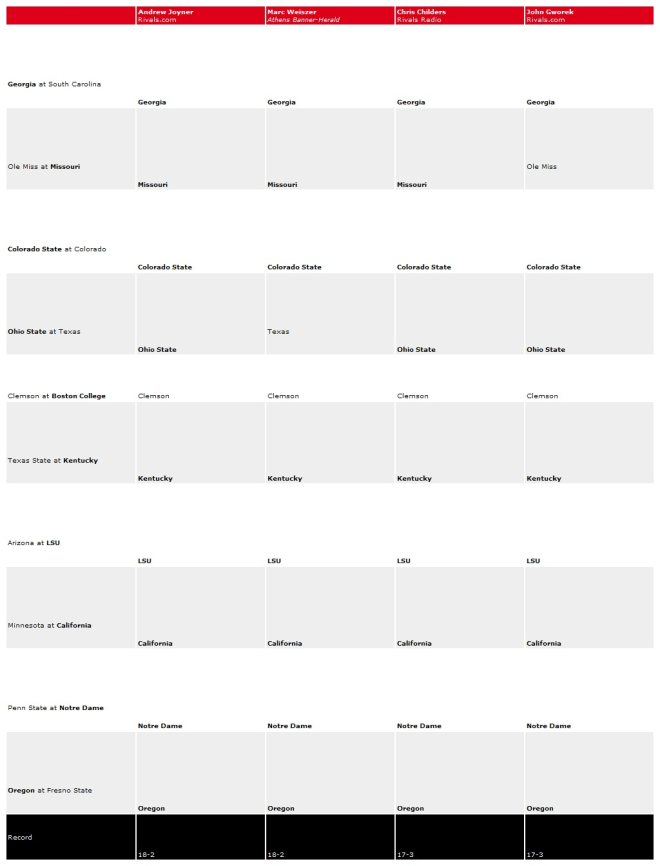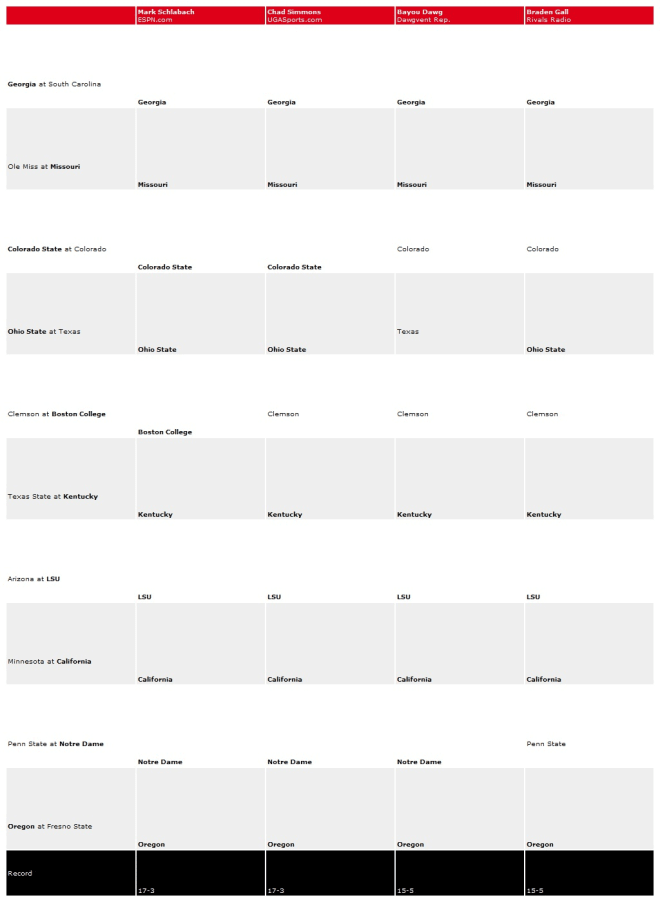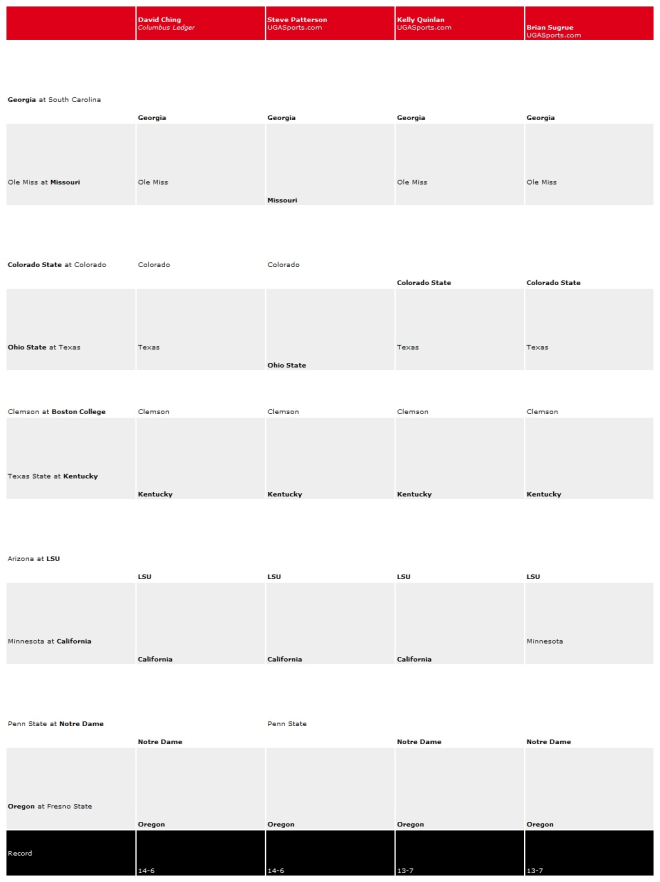 Other members of the media were invited to strut their stuff, but they declined the invitation