UGASports/Media Pick Em
The site staff at UGASports has gotten together with others from the Rivals.com network and members of the Athens area media for our own weekly pick 'em.
Each week, we will select 10 college football games, one of which will be the
Georgia game, and select who we thing will win the contest.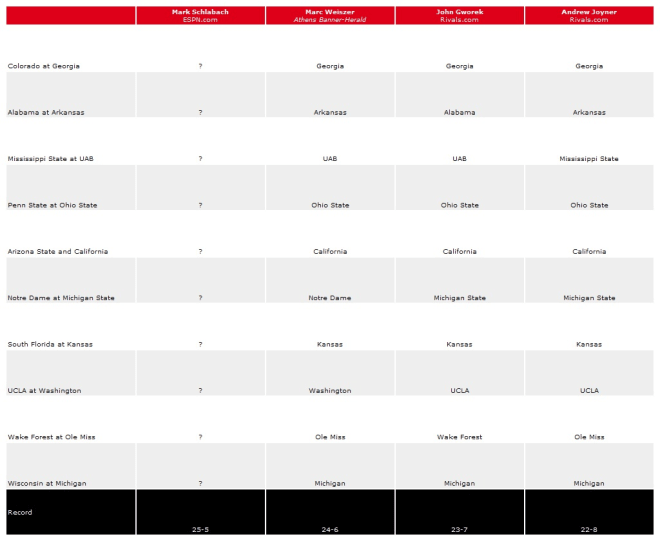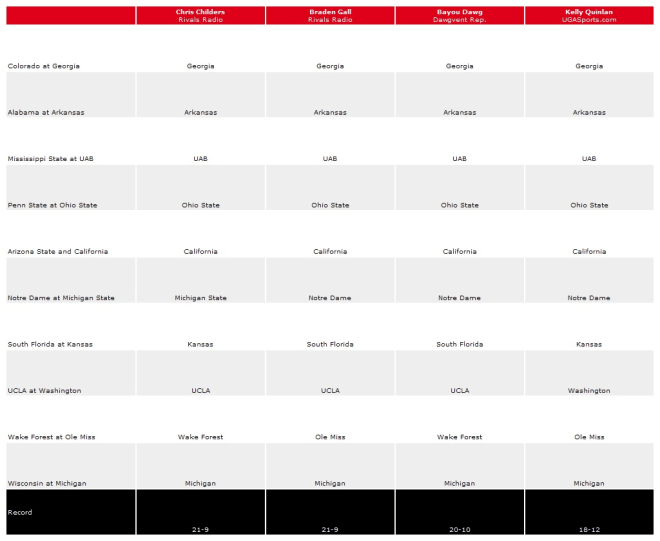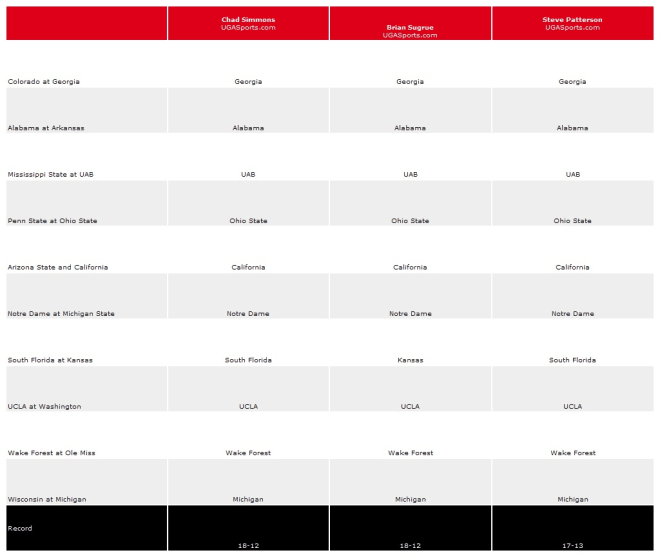 A few notes on the picks....
Everybody got lucky last week.
I am writing a letter to the Commissioner of the Big 12 to ask that the
outcome of seven games not be included in the official results.
Also, I am turning in everyone in the top two rows to the NCAA for
obvious cheating.